...Back...|...Hondachopper.com's Index...
---
Becoming a hondachopper.com member:

It costs nothing to become a member of our brotherhood of Honda Chopper riders/builders. A brotherhood of individuals who are willing to help out, give advice, share ideas, sell or trade parts, and offer each other support. Simply create an account (login) on the Forums and begin posting. Nothing more to it. Once you've posted you're officially a member of hondachopper.com! Welcome to the SOHC CB750 madness!
---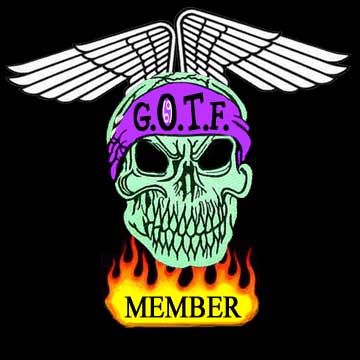 Becoming a member of the GOTF:
G.O.T.F. stands for the Gang Of The Four in reference to our beloved SOHC CB750 inline fours. It is the GOTF's responsibility to operate, maintain the direction of, and moderate all of Hondachopper.com. Being a member of the GOTF is very limited and only by invitation from the current group of GOTF members. GOTF members watch for possible new members as they scan and moderate the community. Inductions into the GOTF are very few and far between, so one shouldn't concentrate or dwell on it. There is no set schedule or time frame set to induct new members.
To be considerd as a member of the GOTF:
You must have a Honda SOHC 750 either finished or actively building one.
You must have been a member at Hondachopper.com for a period of at least one year.
The remaining consideration is based on your activity here at Hondachopper.com. Frequency as well as the content of your posts and activity here will show us the members to be considered.